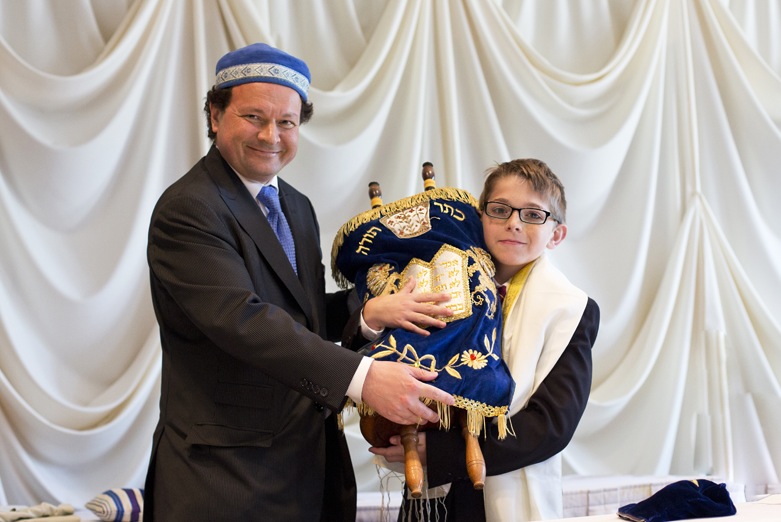 The purpose of the Bar or Bat Mitzvah study course is to give our children a joyous learning experience. The goal is to have your child enjoy it!  Rabbi Tillman provides an engaging, comfortable and celebratory tone in planning together with families as they prepare for Bar or Bat Mitzvah.  He has an excellent rapport with children of all needs and abilities.   Rabbi Tillman is always open to discussing and implementing what works best for each individual child and situation.
Planning with the Bar or Bat Mitzvah child and family includes:
Personalized curriculum designed individually for each student
Excellent tutoring so that the learning is much more efficient than in a group setting
You choose the style of liturgy for the service – reform, conservative – you decide
You choose the location of the Bar/Bat Mitzvah celebration – your home, a hotel, a banquet hall, a boat…
Authentic and fun Bar/Bat Mitzvah service
Everything will be there including sefer Torah, siddurim, etc…
Celebration of the bar/bat mitzvah child in a joyous way reflecting the personality of each mitzvah child
No pressure to become affiliated with a synagogue
Destination Bnei Mitzvah
In addition to local Bnei Mitvah, Rabbi Tillman will be thrilled to celebrate with you and your family and travel to the destination of your choice.  He has officiated all over the United States including both the East and West coast, the Caribbean Islands and in Europe.
Having grown up in Europe and now proudly calling America his home, Rabbi has a special experience to offer to Bnei Mitzvah families planning a destination mitzvah. He has a broad and deep knowledge of both American and many foreign cultures.
Let's talk and get the planning for your joyous celebration underway!
Be in touch!  Click to contact Rabbi Tillman.